Organizations Supporting Small Business
Small Business & Technology Development

The Small Business and Technology Development Center (SBTDC) was founded in 1984 and is the business and technology extension of the University of North Carolina system. The SBTDC is administered by the State of North Carolina and operated in partnership with the U.S. Small Business Administration.
The SBTDC lead center is located in Raleigh NC and it operates 10 regional service centers in 16 locations, five specialty programs, and a strategy and organization development unit. It operates a single program statewide on a budget allocation basis, rather than a contractual relationship with its regional centers and specialty programs, making it the most fully integrated SBDC program in the country. The SBTDC has a strong, consistent identity and is well recognized, both within North Carolina and nationally. It very actively engages with the state's economic development infrastructure, from local communities to the North Carolina Department of Commerce and Governor's Office.
The SBTDC's mission is to provide knowledge, education and other supportive resources that enable existing small and mid-size businesses, emerging entrepreneurs and local/state leaders to innovate and succeed. Through the experience and skill of all SBTDC staff across the statewide network of 16 university-affiliated offices, they are able to reach and serve a diverse client base and quickly support changing needs. Most of the services they provide are free and all are confidential.
The SBTDC's professional staff is highly experienced and knowledgeable—most have prior business ownership or executive experience and over 70% have graduate degrees. They are able to address a broad spectrum of issues including:
Planning
Financial Management
Human Resources
Marketing
Operations
The SBTDC also provides valuable training, resources and assistance to those in the process of starting a new business. Their website, ww.sbtdc.org, provides a wealth of resources including:
Training Videos
Start-Up Manual With an Entrepreneur Assessment
Guide to Funding Opportunities
Information on Business Planning
In addition, each of the SBTDC's regional offices regularly provides educational seminars on starting a business for no fee. They conduct more thorough and in-depth classes for those seeking a practical, hands-on approach to developing a business plan and improving their business management knowledge and skills.
The SBTDC center closest to the Lake Norman area is located at UNCC in the Ben Craig Center at 8701 Mallard Creek Rd. in Charlotte. This location services Anson, Cabarrus, Iredell (southern), Mecklenburg, Montgomery, Rowan, Stanly and Union counties. You can contact the center at: 704-548-1090.

SCORE is a nonprofit association dedicated to educating entrepreneurs and helping small businesses start, grow, and succeed nationwide. SCORE is a resource partner with the U.S. Small Business Administration (SBA), and has been mentoring small business owners for more than forty years.
SCORE is a valuable network of 13,000+ volunteers who offer small business entrepreneurs confidential business counseling services at no charge. SCORE volunteers have the knowledge and experience to help any small business owner get the help they need. Our dedicated volunteers represent over 3,000 years of experience across 62 industries.
SCORE also provides local workshops and events throughout the country to connect small business owners with the people and information they need to start, grow, and maintain their businesses, as well as online workshops available 24/7. SCORE provides resources, templates and tools to assist entrepreneurs in developing tools and plans they need to navigate their way to small business success.
Founded in 1964, SCORE is headquartered in Herndon, VA and has 364 chapters throughout the United States and its territories, with over 13,000 volunteers nationwide. If you would like to make an appointment to meet with a SCORE counselor in the Lake Norman region, contact the Lake Norman Chamber of Commerce at 704-892-1922 or chamber@lakenorman.org to schedule.
Small Business Administration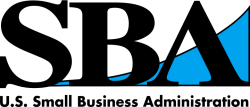 The U.S. Small Business Administration (SBA) was created as an independent agency of the federal government to aid, counsel, assist and protect the interests of small business concerns, to preserve free competitive enterprise and to maintain and strengthen the overall economy of our nation. The SBA helps Americans start, build and grow businesses. Since its founding in 1953, the SBA has delivered millions of loans, loan guarantees, contracts, counseling sessions and other forms of assistance to small businesses. SBA provides assistance primarily through its four programmatic functions:
Access to Capital (Business Financing) - SBA provides small business with an array of financing for small businesses from the smallest needs in microlending—to substantial debt and equity investment capital (venture capital).
Entrepreneurial Development (Education, Information, Technical Assistance & Training) - SBA provides free individual face-to-face, and internet counseling for small businesses, and low-cost training to nascent entrepreneurs and established small businesses in over 1,800 locations throughout the United States and US territories.
Government Contracting (Federal Procurement) - In keeping with the mandate of Section 15(g) of the Small Business Act, SBA's Office of Government Contracting sets goals with other federal departments and agencies to reach the statutory goal of 23 percent in prime contract dollars to small businesses. This office also provides small businesses with subcontracting procurement opportunities, outreach programs, and training.
Advocacy (Voice for Small Business) - Created in 1978, this Office reviews Congressional legislation and testifies on behalf of small business. It also assesses the impact of the regulatory burden on behalf of small businesses. Additionally, it conducts a vast array of research on American small businesses and the small business environment. The Chief Counsel of this office is appointed by the President of the United States.
If you would like to schedule an appointment to meet with a representative from the Small Business Administration in Lake Norman, please contact the Lake Norman Chamber at 704-892-1922 or chamber@lakenorman.org.
Lake Norman Economic Development Corporation

The Lake Norman Regional Economic Development Corporation was formed in 2003 and is responsible for the development and implementation of the economic development strategy for the towns of Cornelius, Davidson and Huntersville as well as the Lake Norman Region.
Lake Norman's 520 miles of beautiful shoreline, easy access to major interstate arteries and the resource of talented business professionals make the region one of the fastest-growing and sought after places for companies and their employees to reside. From businesses to education, medical to recreational, the Chamber ensures that its members are an integral and successful part of the region's growth.
Corporate Headquarters – Companies such as Ingersoll-Rand, Lowe's, Microban and GE Polymerland have chosen Lake Norman for their corporate headquarters or the sites of major portions of their operations.
Retail – From department stores and other national retail names to the eclectic mix of shops and eateries along the Lake Norman region, the retail environment is strong and growing, providing a complete shopping experience right where you live and work.
NASCAR – The Lake Norman region is home to Mooresville, which is known as Race City USA™. An industry that has seen tremendous growth in the last decade, a number of the racing teams and related companies do business and live at the lake.
Medical – With the region's population growing steadily each year, the need for medical care is always important for the community. With a regional hospital conveniently located right off of Interstate 77 and another hospital under construction, and many medical care practices; medical care is close to home.
College – Lake Norman is home to Davidson College, in Davidson, North Carolina. Davidson is a nationally recognized, highly selective independent liberal arts college that was founded in 1837 by Presbyterians. Today, Davidson enrolls approximately 1,600 men and women.
Click HERE to visit the Lake Norman EDC.