MISSION
The Lake Norman Chamber of Commerce is dedicated to the healthy business growth and well-being of the Lake Norman region.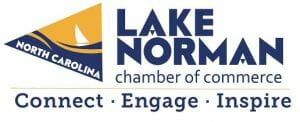 VISION
Serve as a catalyst for healthy (strong, vibrant, continuous, innovative, and sustainable) business growth while enhancing our quality of life through total community involvement.
Integrity
Act with integrity in all we do.
Loyalty
Support our members, community, staff, and customers.
Commitment
Maintain accountability and responsibility for what we do... Transforming promises into reality.
Vision
Create value for our stakeholders...Make decisions that will enhance our future growth.
Teamwork
Work together with our stakeholders to accomplish regional success.
Education and Information
Be a resource to educate our members, and our community by providing relevant programming.
Advocate
Serve as a strong collective voice for membership issues, ideas and concerns.
Integrity
Act with integrity in all we do.